The whole 26.2 miles
Sorav Bansal
Nov. 2, 2006




I completed my first marathon last Sunday at San Jose. It was one great experience. I started at 6am in the morning. The one thing that I had resolved before the marathon was that I will not stop during the run. I said to myself, "Just keep going with the rhythm and you will eventually cross the finish line". But honestly speaking, I was a bit nervous. I had never done anything like this before and did not know what was going to happen.

The first hour went-by talking to other marathoners running close to my pace. We were running on roads of San Jose for the first 5-6 miles before we entered the Los Gatos Creek Trail at mile 6. At mile 6, I thought to myself: "Okay, I have already done close to one-fourth of the race. Only three times more effort required :)". Here are some photos taken at mile 6: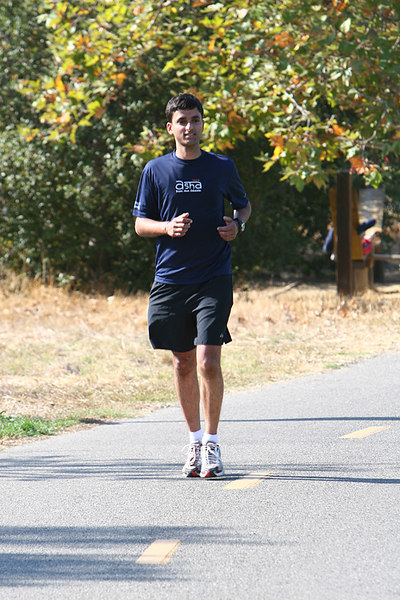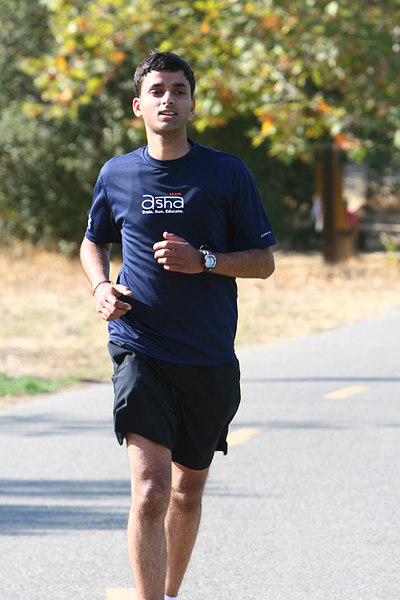 Then, just before mile 11 as I was running along, I suddenly saw a loud group of familiar faces all dressed in colourful halloween costumes holding out water cups, jumping and cheering! They were TeamAsha folks. Wow! It was simply great to see them there with posters and colorful hats. I exchanged big high-fives with all of them as I ran past. Some pictures: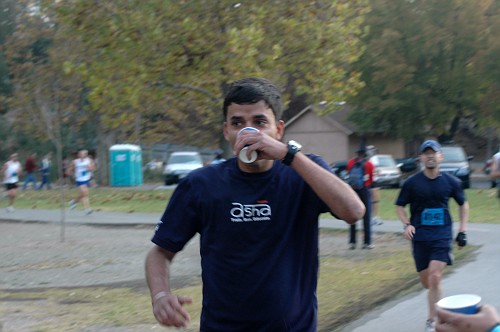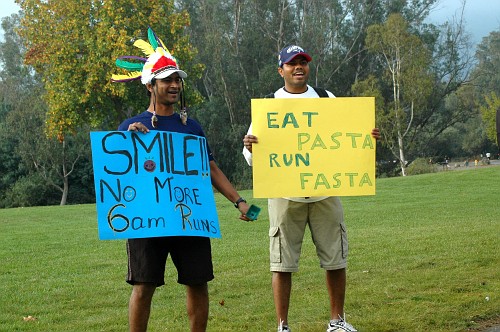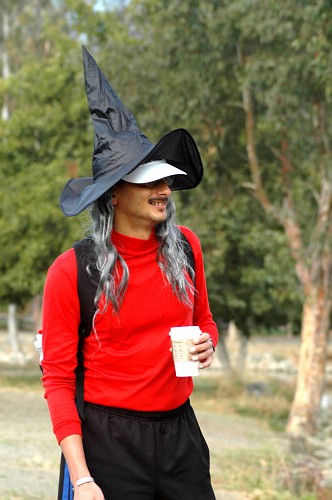 I was full of enthu as I passed my team, and I was pretty sure I was going to finish the marathon. But, somehow the ensuing mile markers started seeming far and dry. Mile 11, Mile 12, Mile 12.5, Mile 13, Mile 13.1, Half Marathon! Half the job was over! We were inside a high school running track at Mile 13, and as we looped around it, half-marathoners crossed their finish lines. I kept running maintaining my rhythm. Spectators were cheering us as we ran out of the track to backtrack our course. Meanwhile, some pain had developed on the outside of my left knee. I knew what it was as I had experienced it in my training runs. I was determined to ignore it and keep moving. I met an ASHA volunteer at mile 14 and she started running with me to know if I was doing okay. She said, I was limping a little on my left leg. I corrected my gait immediately. She ran with me for a mile before we said our goodbyes. On the way, I crossed many other runners who were on their way to the half-line. Each time, I would cross an ASHA runner, we would both shout "Go Asha!" and exchange a high-five. Small things like these made the task much easier.
I again crossed our Halloween water stop group, and it was so encouraging to hear cries of "Looking Good!", "Great Job!", "Man, you are fast!",... It was mile 16 and I hung on to every small dose of encouragement that I got from my friends. By now, I had almost forgotten the pain in my left knee and was going steadily at a consistent pace.
At mile 19, I saw two Indian guys waving at me at a distance. As I got closer, I saw they were Abheek and Nikhil! Abheek and Nikhil were both in my running sub-group and we had trained together. Both Abheek and Nikhil had run their marathon the previous weekend in Chicago and were here to cheer the ASHA runners. On seeing me, they started running with me and ran with me till the end! We were joined by Pramod at mile 20. We ran the last 7 miles in a group and it was so much more fun. We met Pankaj at mile 25 and he gave us the Indian flag. From here, I will let the pictures talk:
Abheek and Me at mile 19: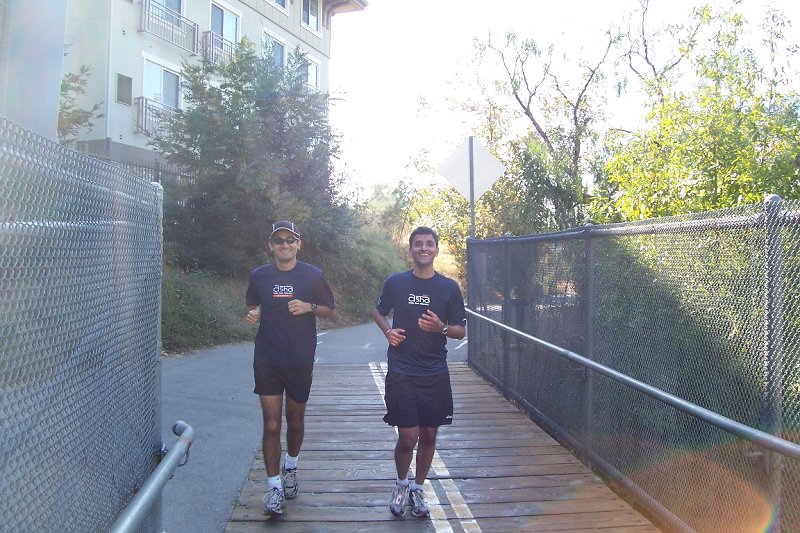 Nikhil and Me at mile 20: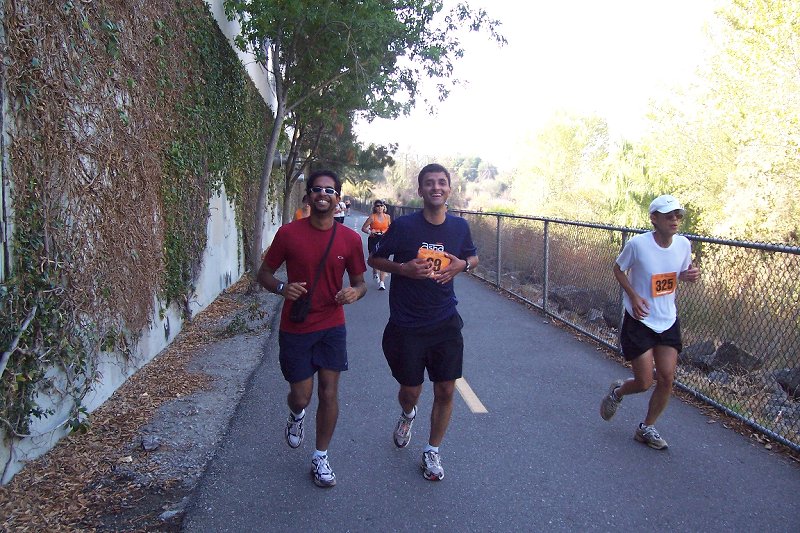 Pramod joins us at mile 20: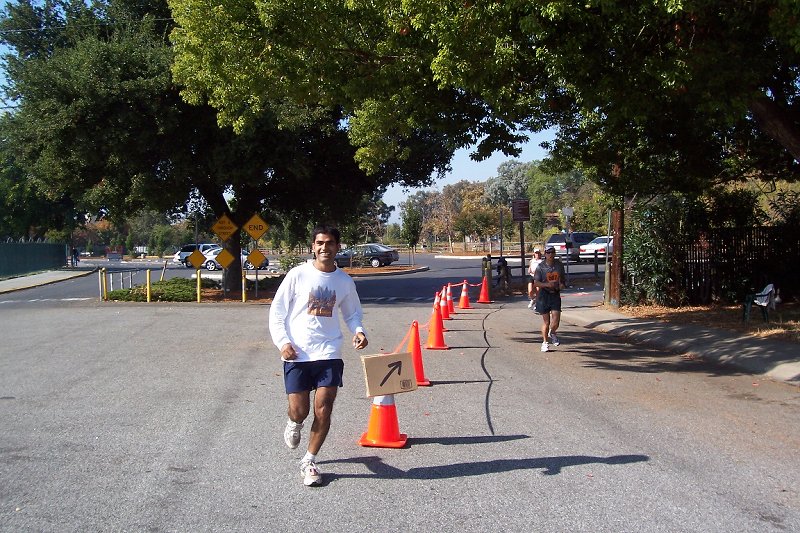 With Pramod and Abheek at mile 22: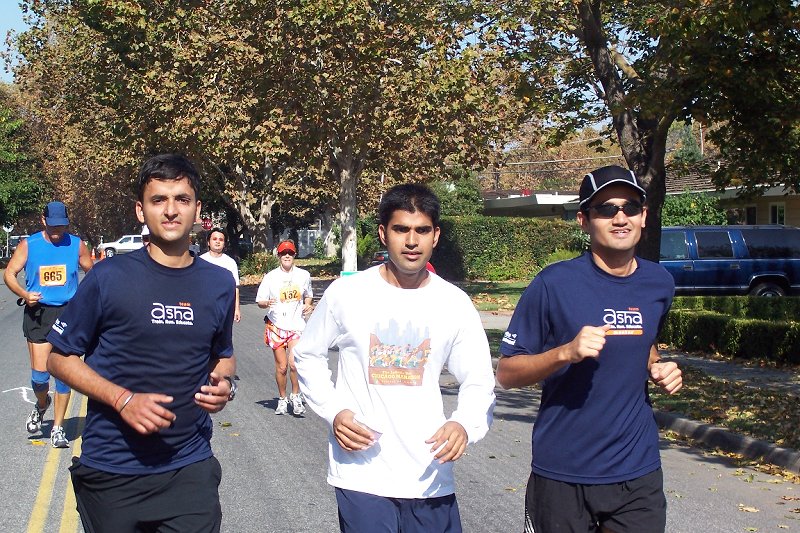 With Nikhil and Abheek at mile 23: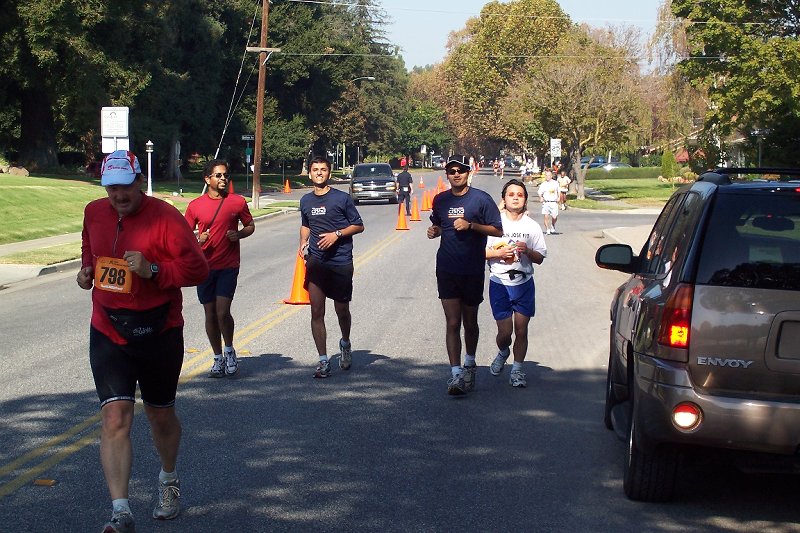 With Nikhil and Pramod at mile 24: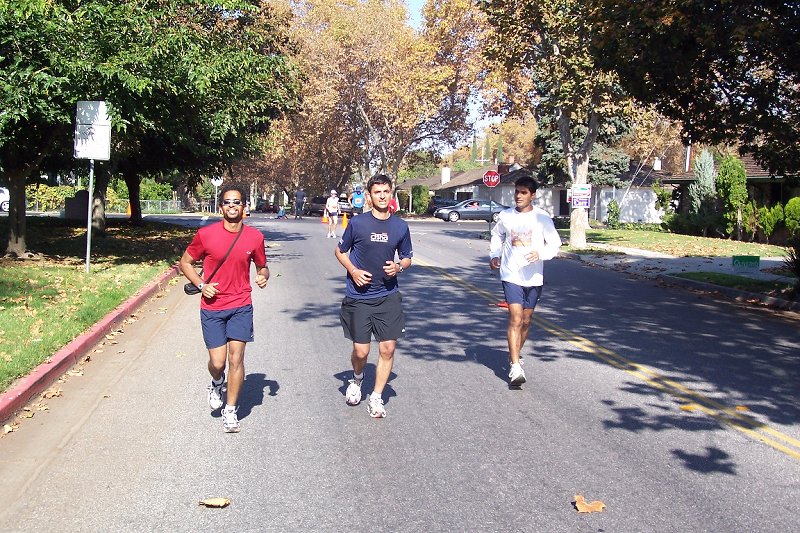 Loud and cheerful ASHA waterstop volunteers at mile 25: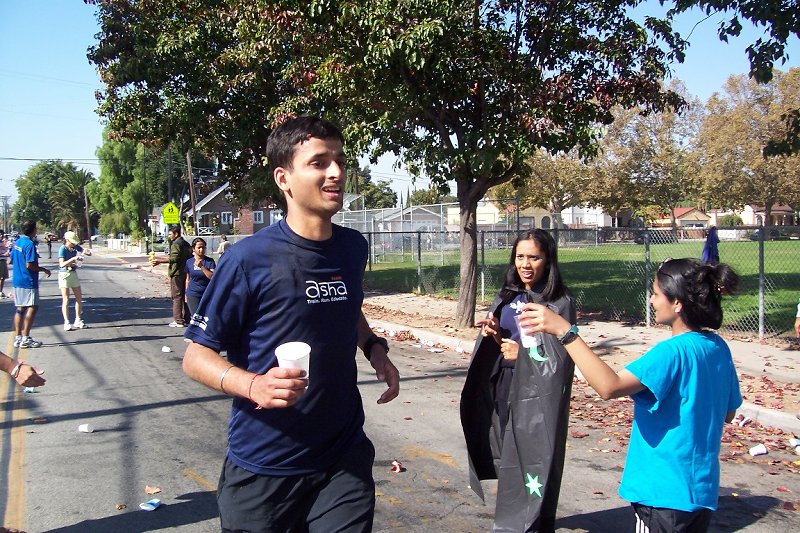 Coach Raman: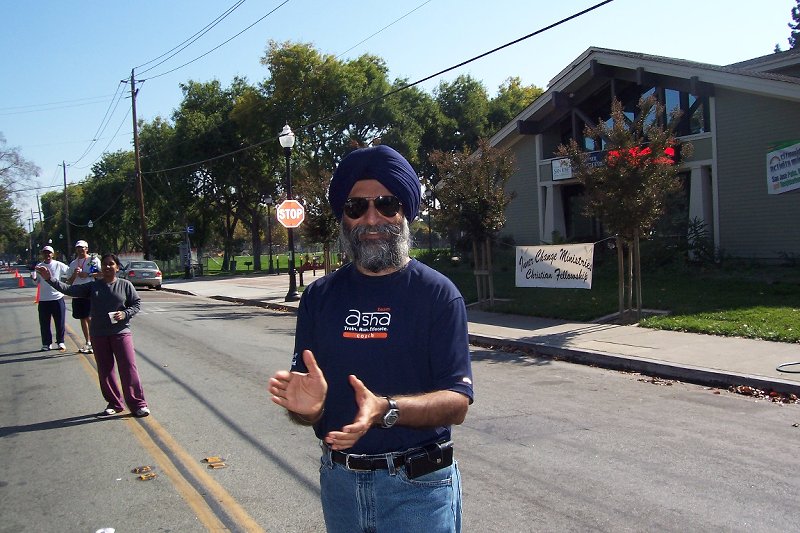 Pankaj at the water stop (Both Pankaj and Abheek were my mentors in the training program):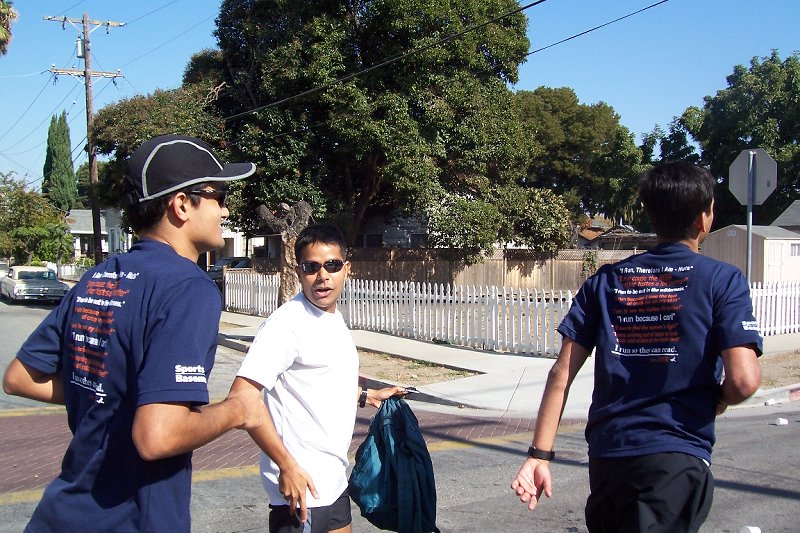 Pankaj gave us the Indian flag at mile 25 water stop: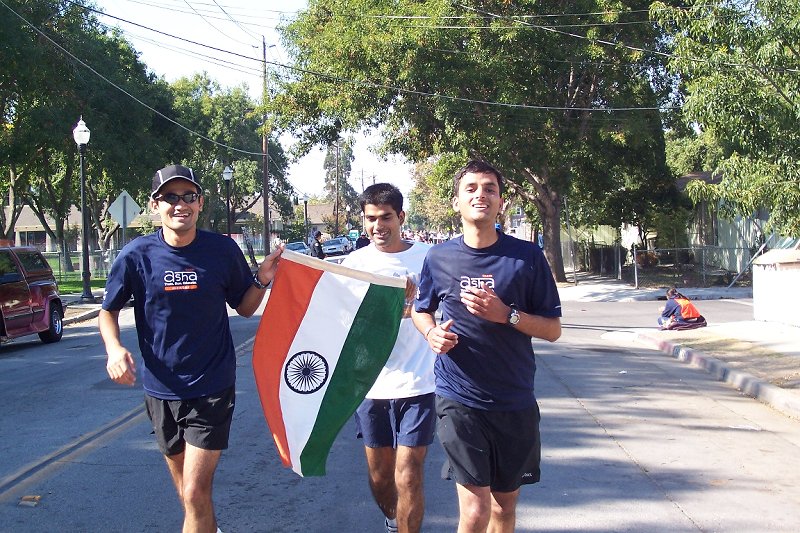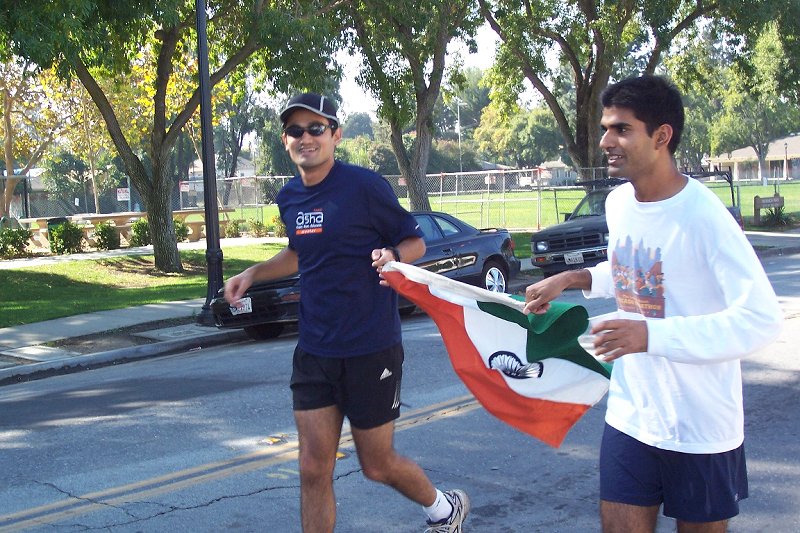 And now I was really nearing the finish line: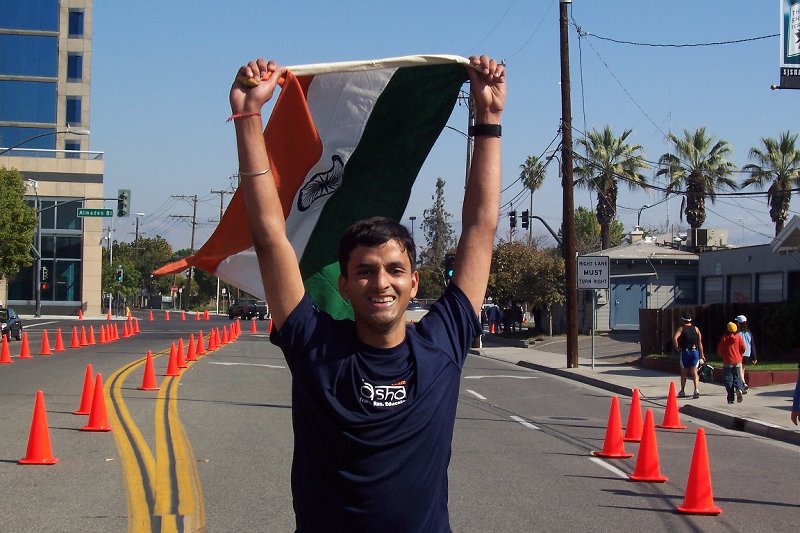 Running as fast as I could: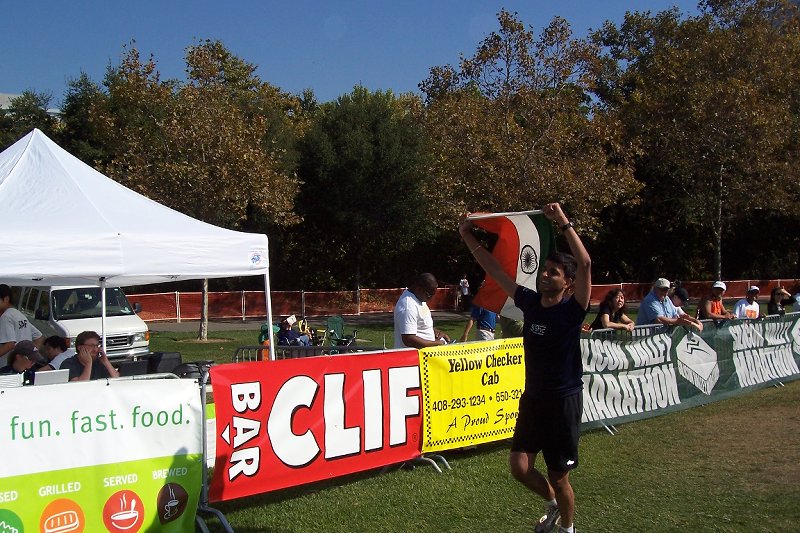 Crossing the finish line!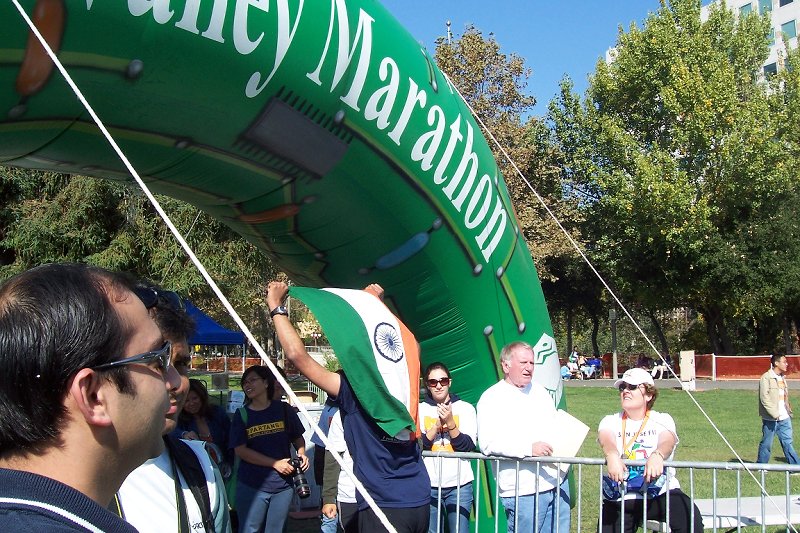 Celebrating: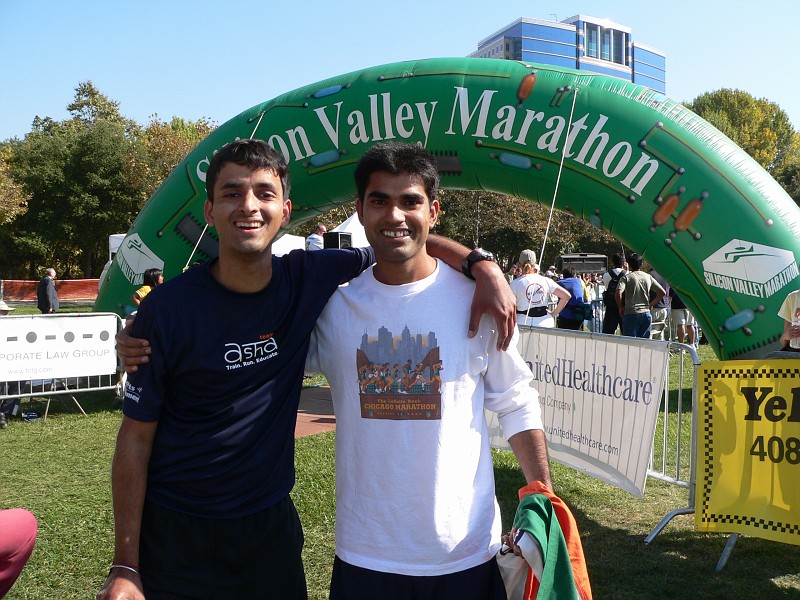 With Tarun and Ankur (who were waiting at the finish line):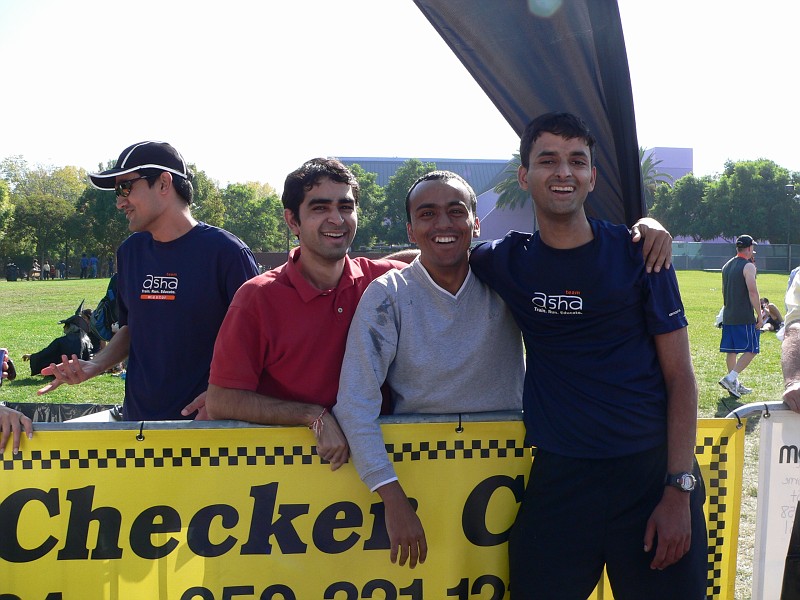 Medal: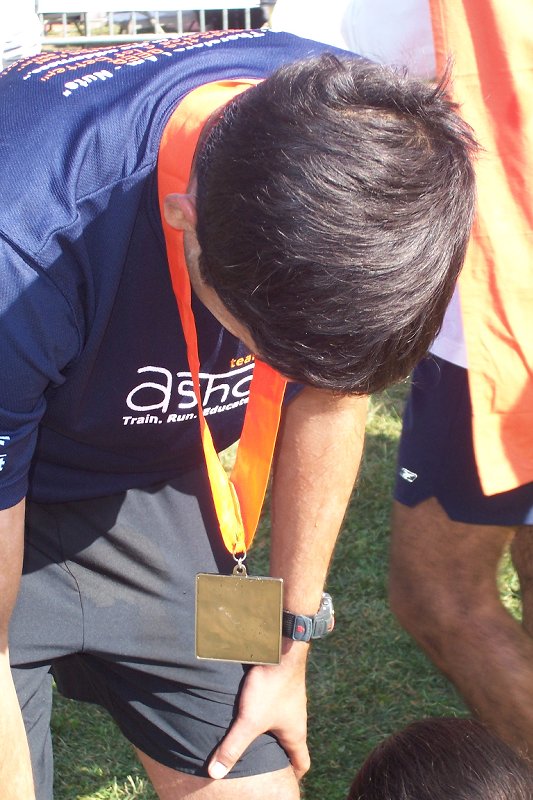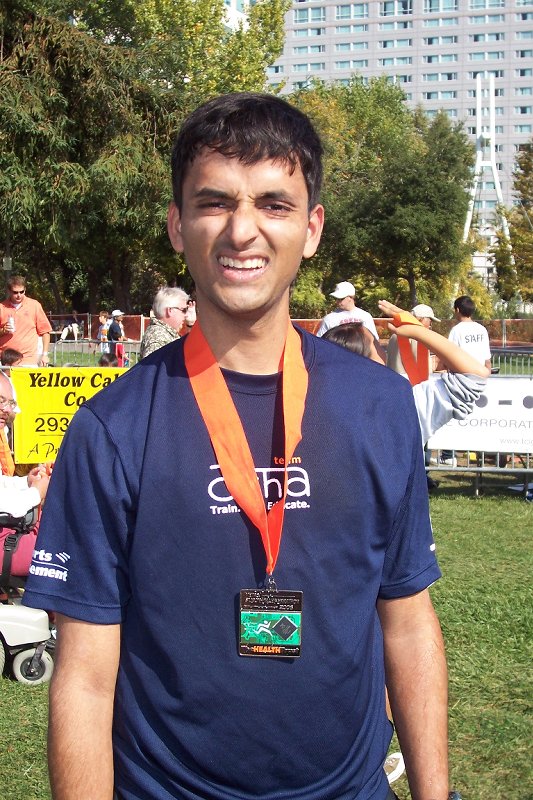 The perfect ending -- Samosas!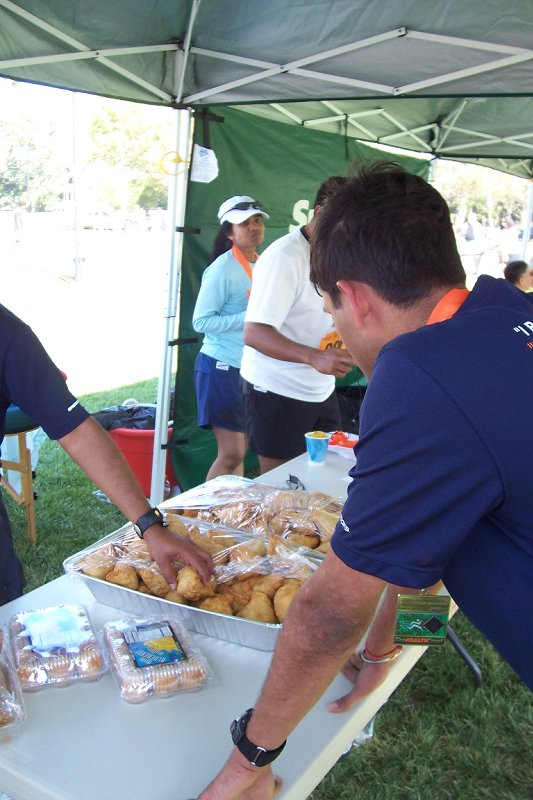 Group Photo: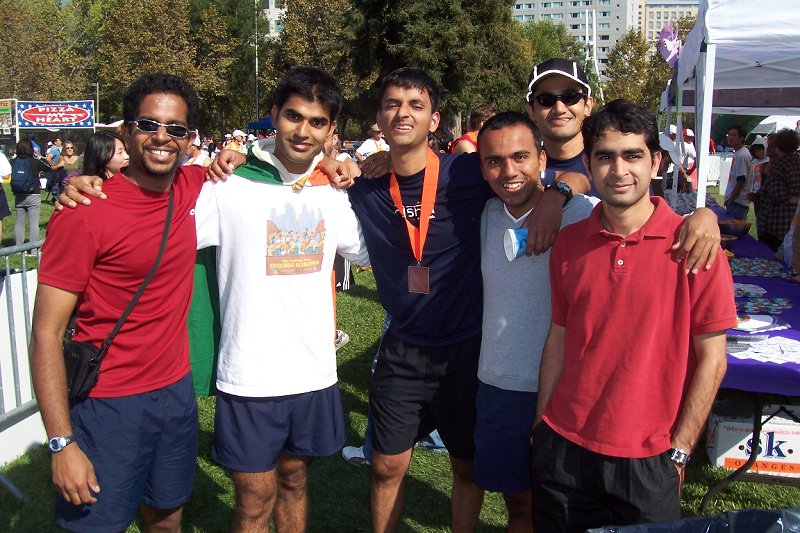 Rajeev "the perfect coach" Char: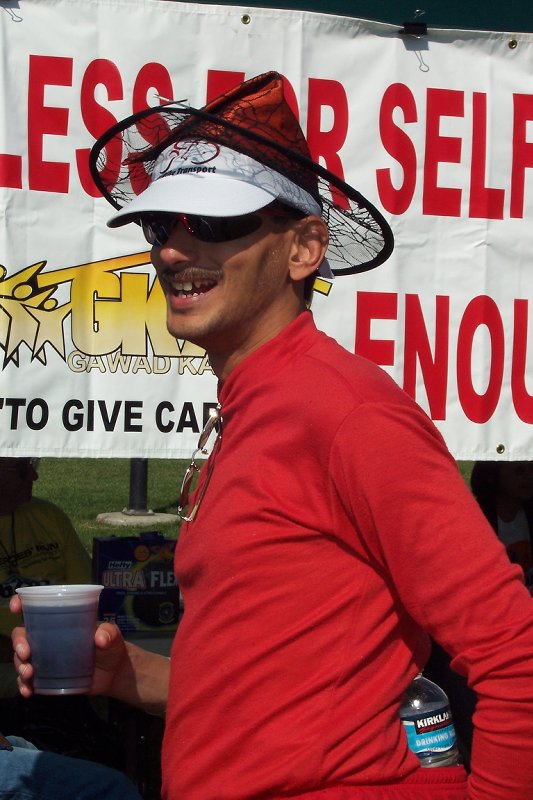 And last but not the least: Team ASHAAAAAA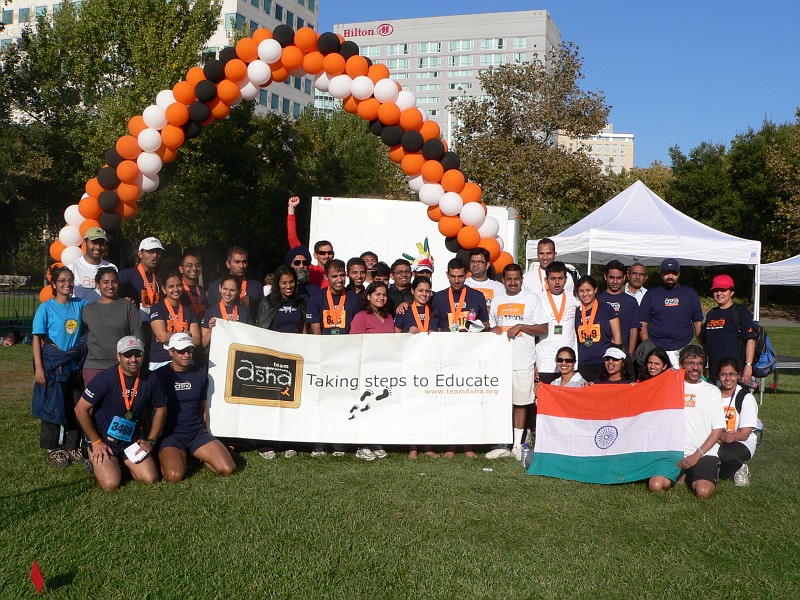 I finished the marathon in 5 hours, 38 minutes, 29 seconds. My pace was pretty consistent with almost all my miles done in roughly the same time. Perhaps, my fastest mile was the last one. I had previously run the San Francisco Half Marathon in 2 hours 21 minutes; clearly a full marathon slowed me down considerably.
I trained for the last six months for this marathon and these six months have been quite something. I have had my share of injuries and it was sometimes quite demoralizing to "sit-out" on long runs. But it was equally gratifying to bounce back! I have enjoyed every moment of it. If you are considering joining ASHA, talk to me. I will convince you to join them! Trust me, TeamAsha volunteers are a great bunch to hang out with.
Photo Credits: Nikhil Ravi, Gaurawa Kumar, TeamAsha. Most of the photos are taken by Nikhil. Thanks Nikhil for bringing that camera!